1.3M Scotchgard dryfit mesh
2.3M Scotchgard double pigue dryfit
3.3M Scotchgard rib-stop dryfit
4.Bamboo pique dryfit
5.Poly interlock with spandex
6.Dryfit mesh
7.Shiny pique dryfit
8.Dry Fit single jersey with Spandex
9.Dryfit Pinpoint
10.Dryfit Pique Mini
11.X-Cool Fadric Dryfit
12.Dryfit Pique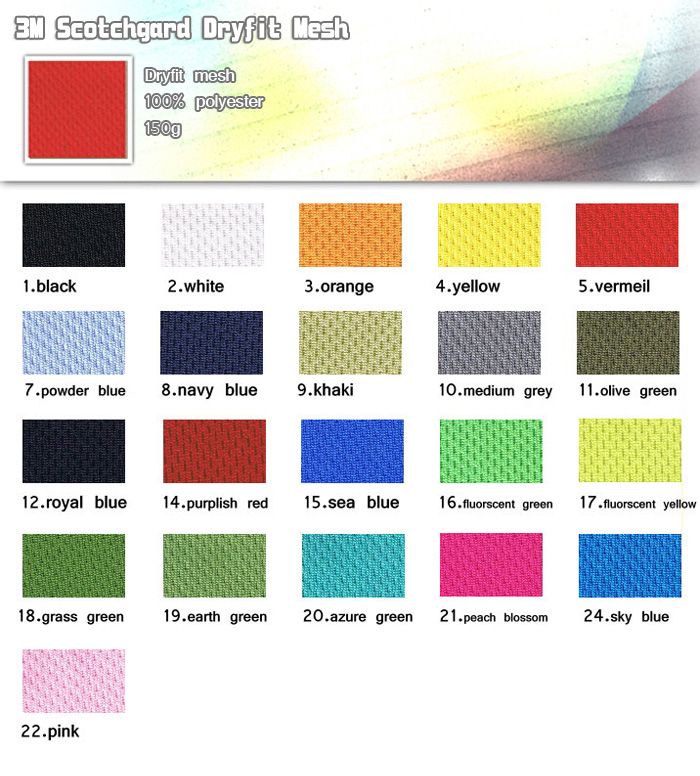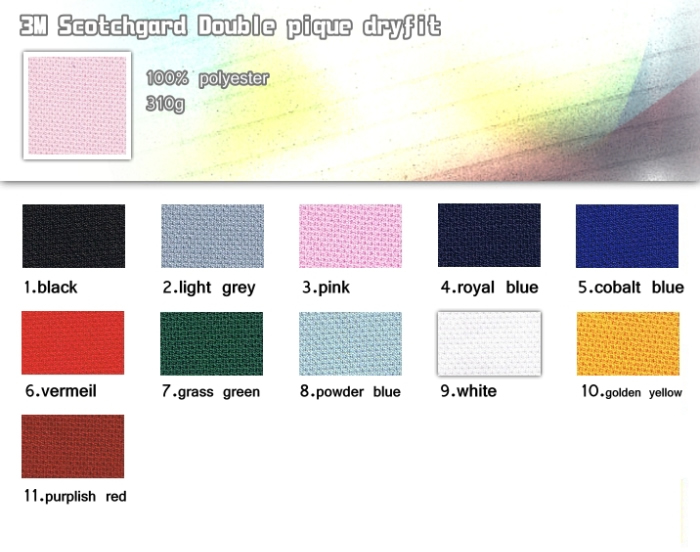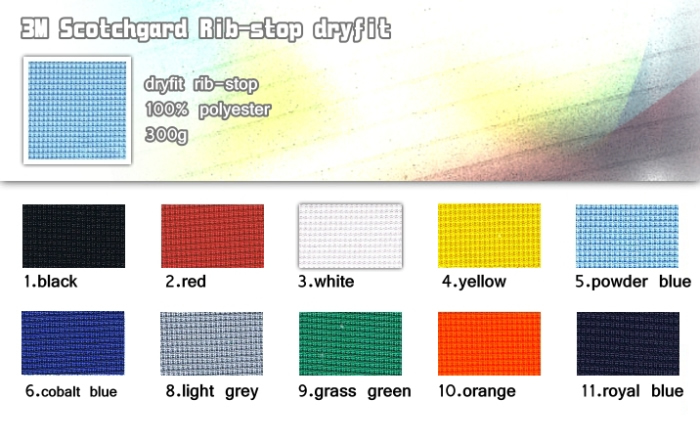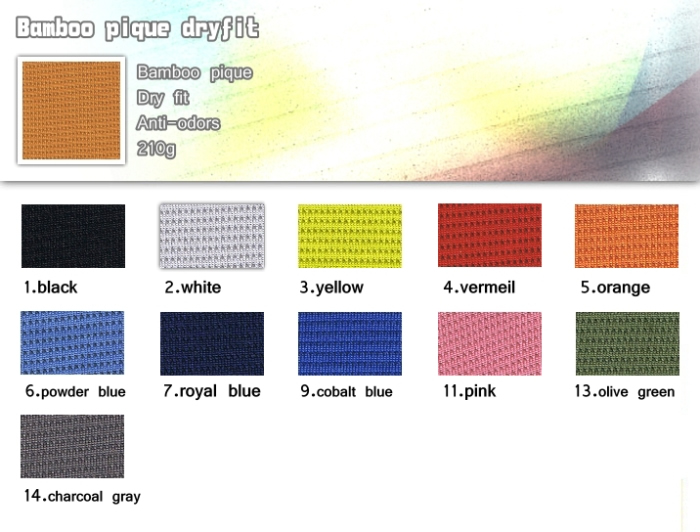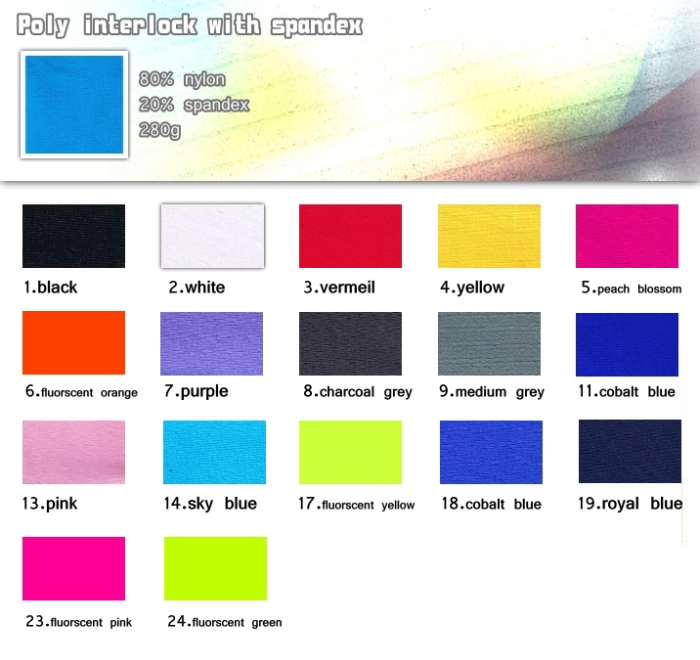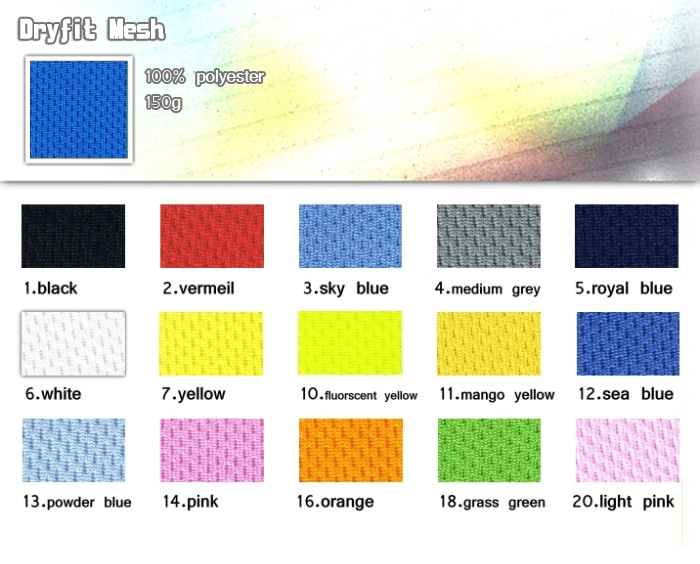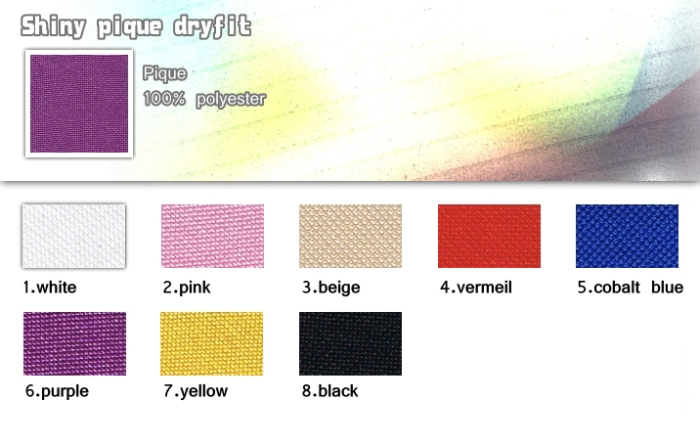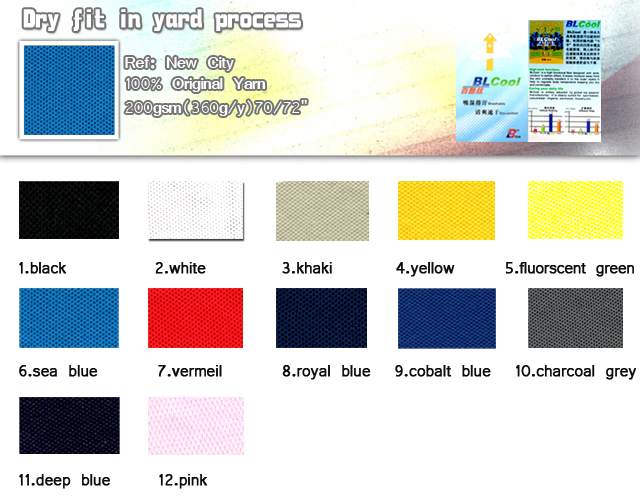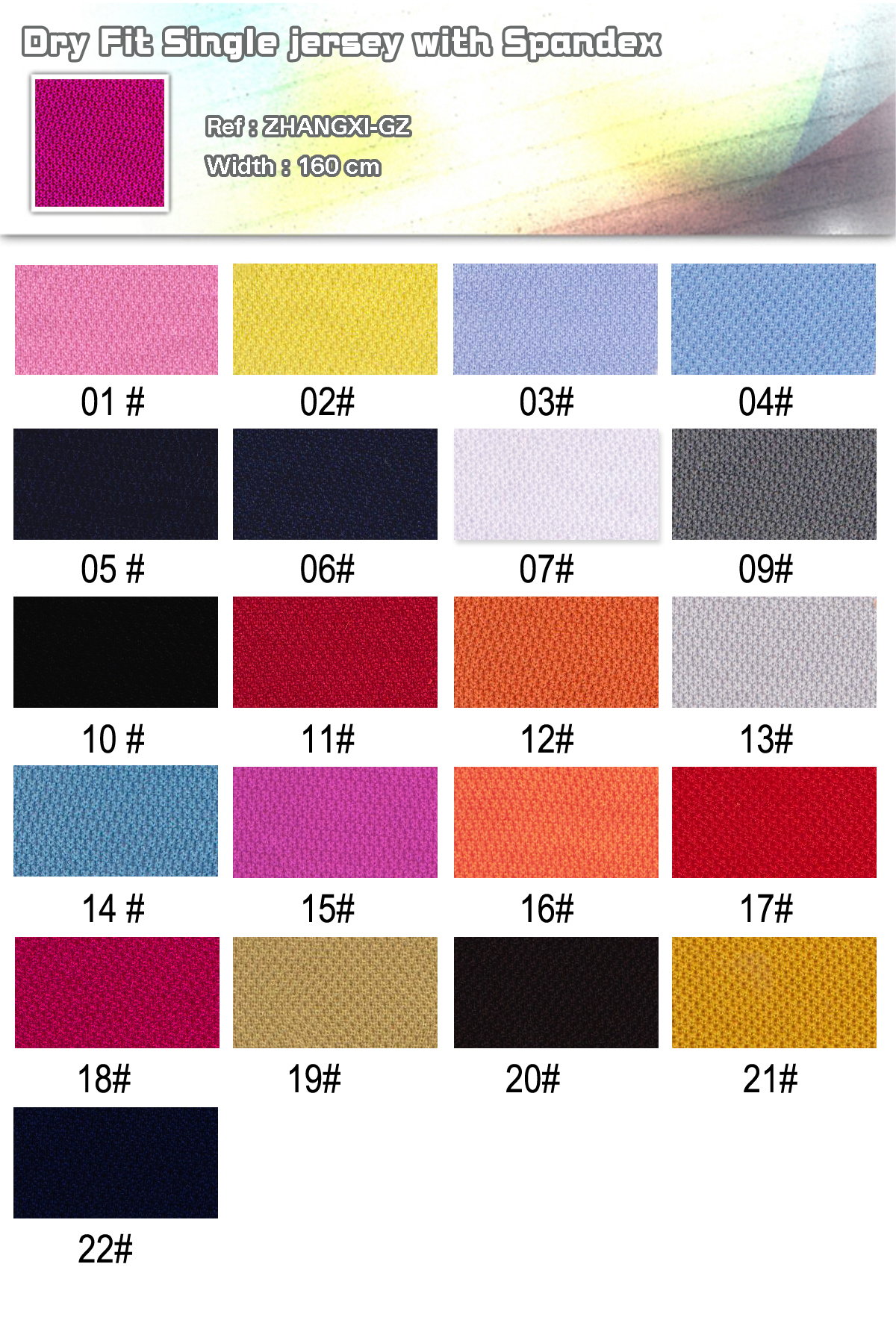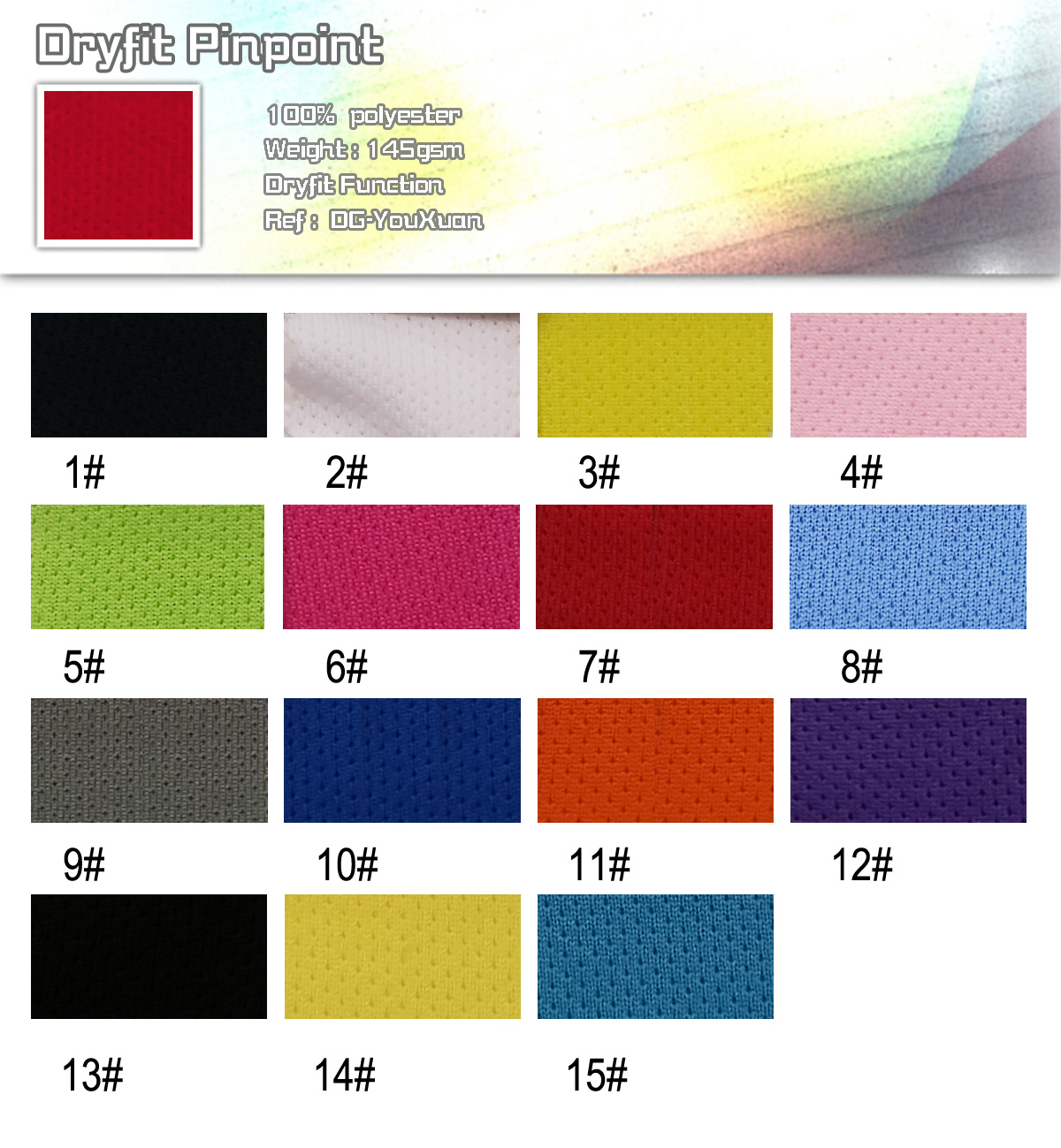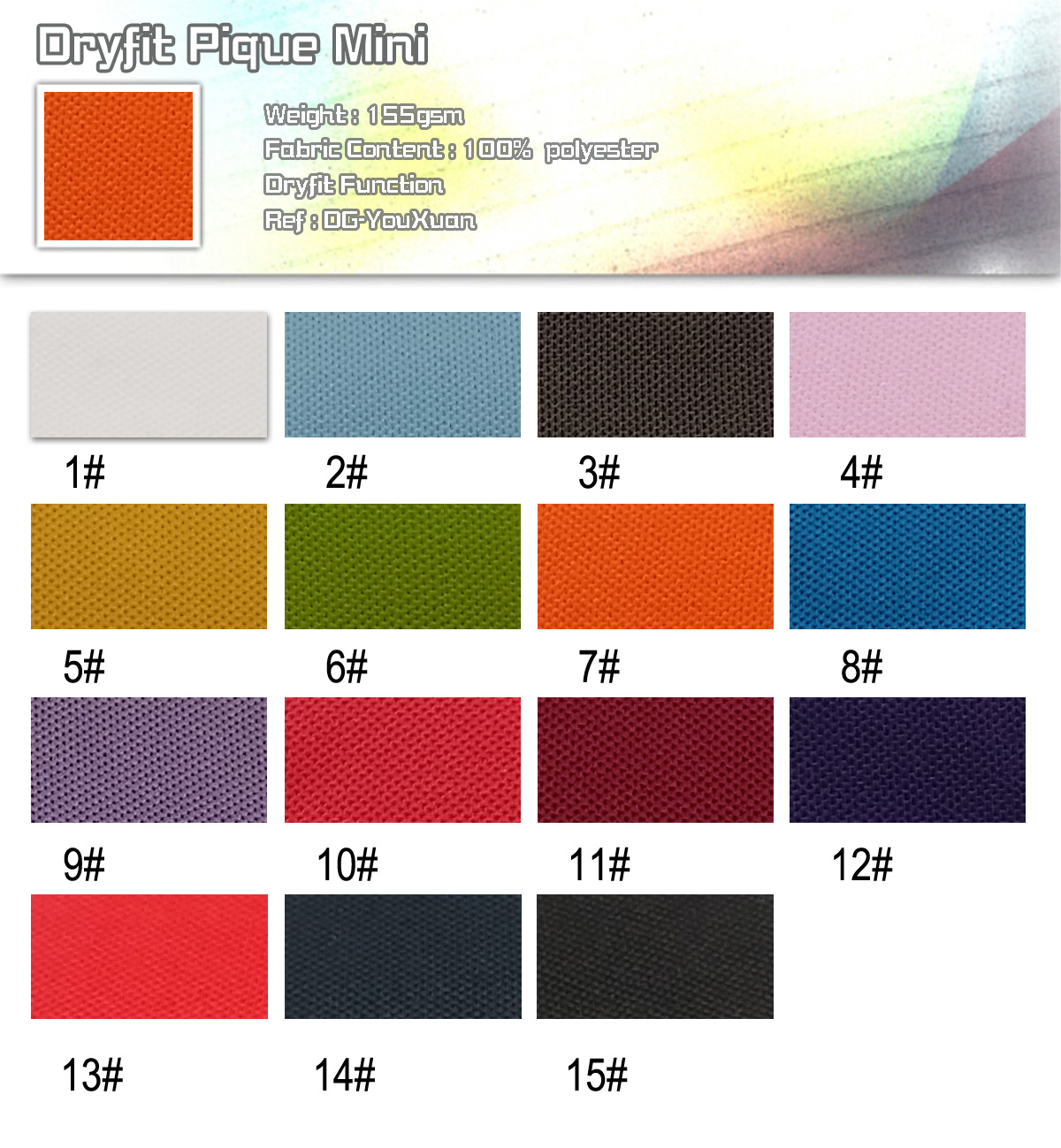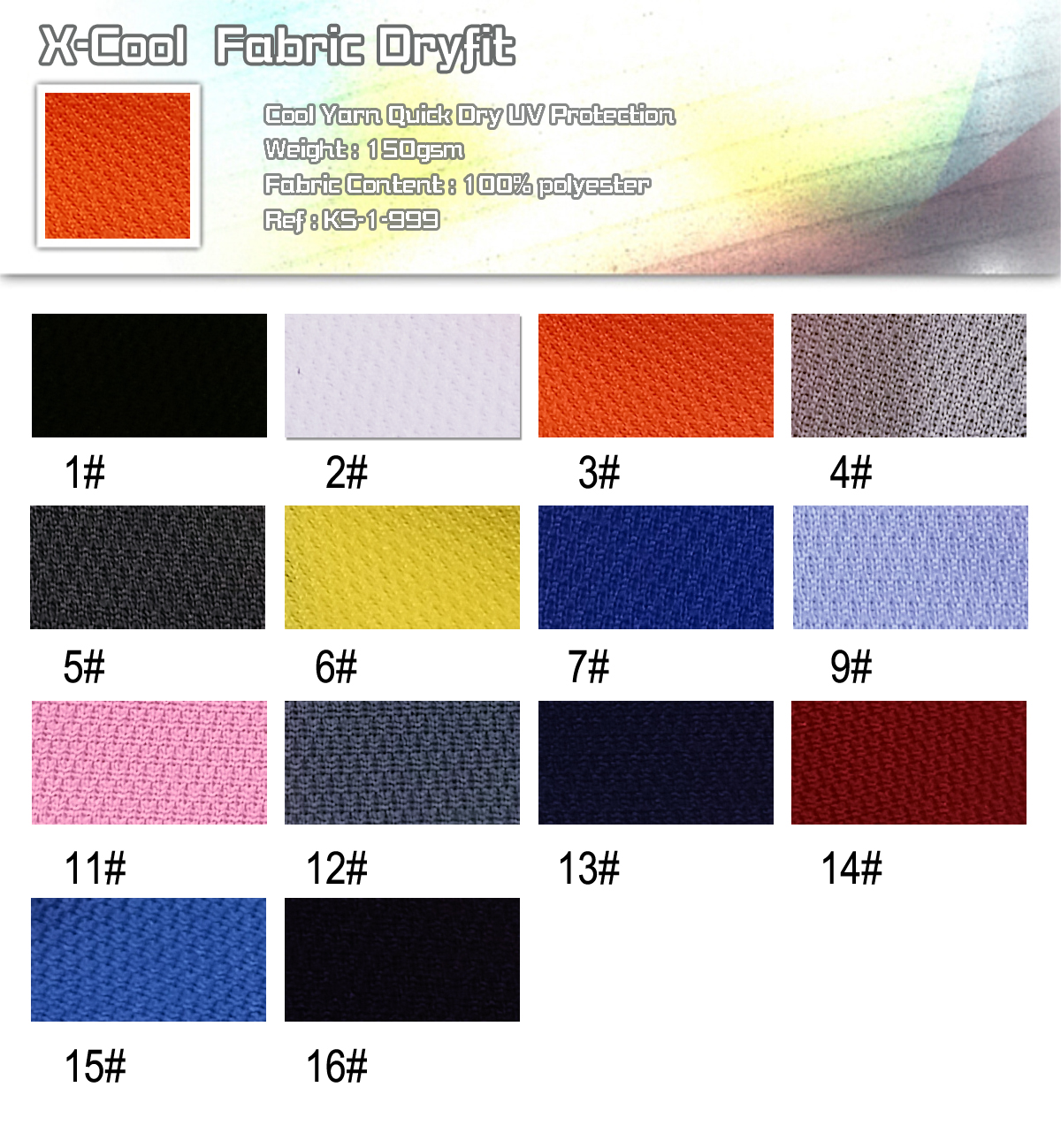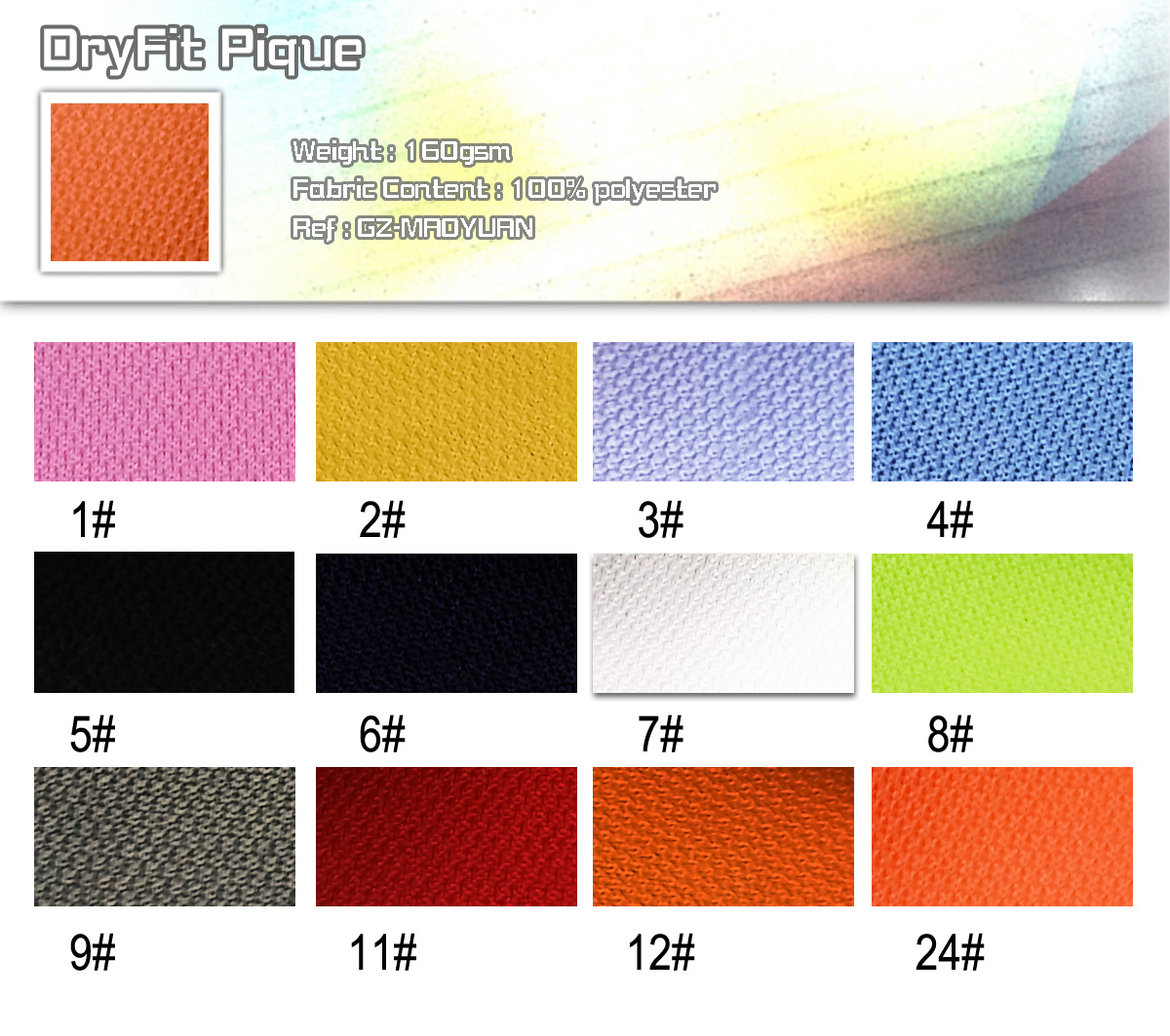 The above fabric is mainly applied in Sportswear / Outdoor wear / Outerwear
The above color swatch is for on screen viewing reference which may appear different from actual color swatch, pls. contact Dragon Uniform or visit our company to check out the actual color.
Sportswear, Track Suit:
iGift also involves in sportswear (tracksuit) manufacturing, we have different kids of sports wear which suit different sports activities.For example, basketball and football uniforms (using dry fit fabric); Yoga wear, to Physical Education (PE) wear for kindergarten, primary and secondary schools. Sports pants (shorts) come hand to hand with top wears, forming a whole set of uniforms.