Offset Heat Transfer Printing:
1.Offset Heat Transfer printing effect
2.Washing effect of silver gilt
3.Offset printing limitation-1
4.Offset printing limitation-2
5.Offset printing limitation-3

Offset Heat Transfer printing effect :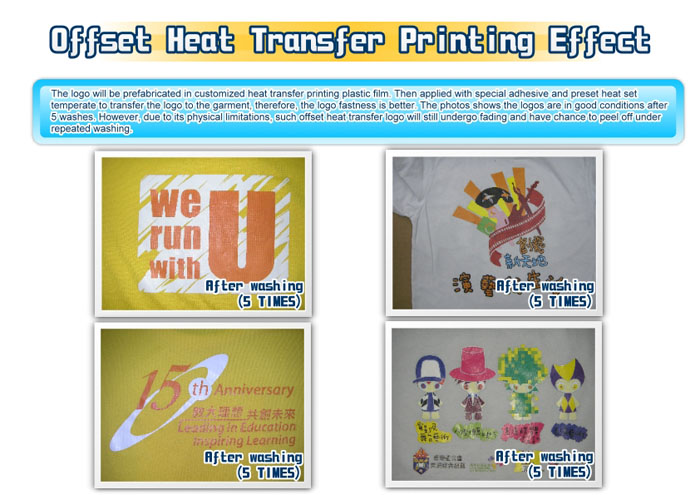 Gold and silver Foil Print Effect :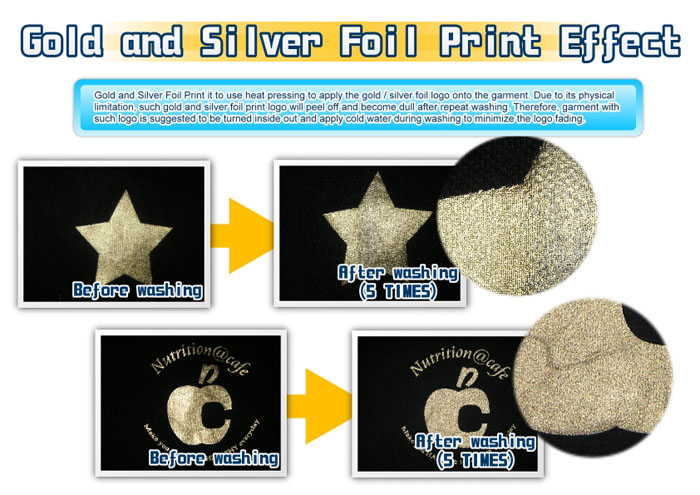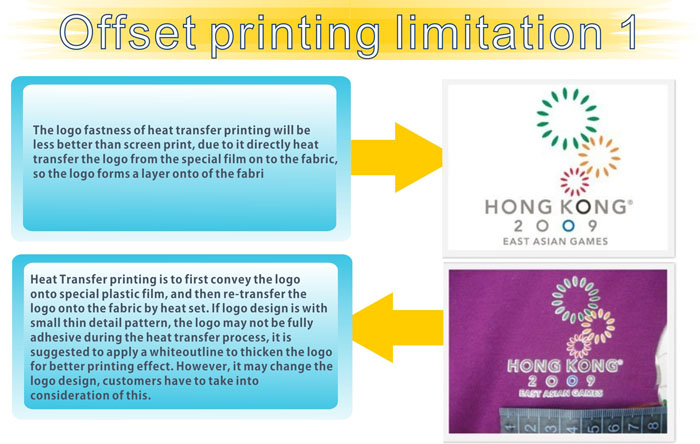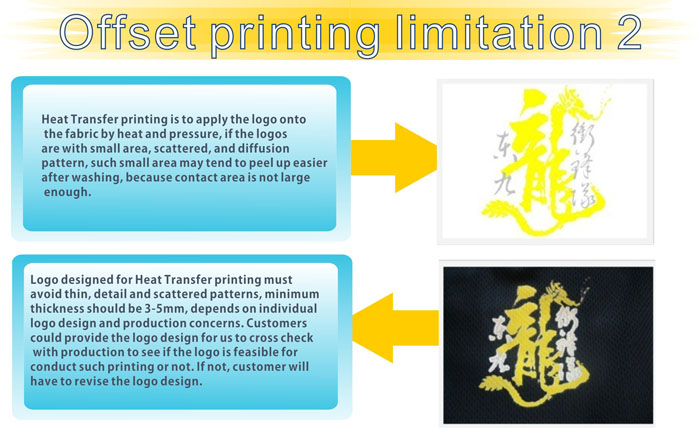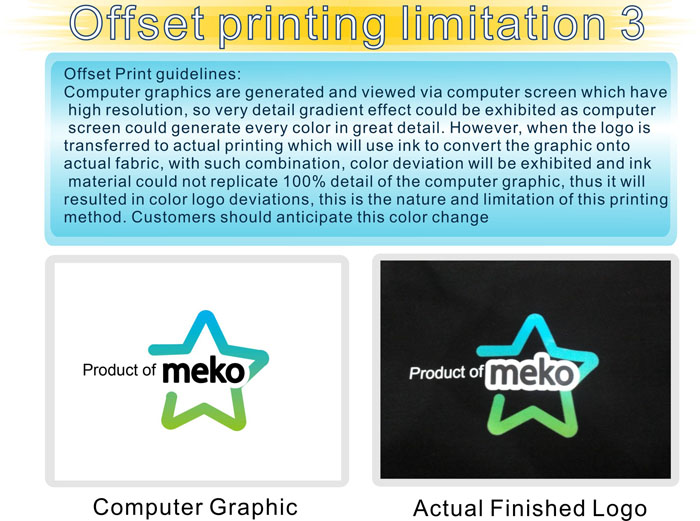 1. Required to issue a print mold and involve the mold charge. If order quantity is small, this method will be of higher price. However, this printing method could achieve gradient, shadow effect and multi-colored logo which are of better fastness and do not have the clear coating or white background by the digital printing.
2. The logo shape can be exactly printed on the garment panel as pre-set mold machines will in issued the logo on heat transfer film which could be lately heat transferred to the fabric.
3. The logo size could affect the unit price because the mold machine and the heat transfer film are of fixed area. If logo size is large, less number of logos could be printed on one fixed film area and thus the price will be more expensive.
4. Despite this printing method is of better logo fastness than digital printing, it is still applied by heat set transfer printing onto to the garment. Therefore, Repeated washing may potentially still result in slightly peel off and possible color fading. It is suggested to turn inside out the garment and use mild temperature water to minimize such situations.