Screen Print:
1.Screen Design Guidelines 1
2.Screen Design Guidelines 2
3.Screen Design Guidelines 3
4.Screen print on collar
Screen Design Guidelines :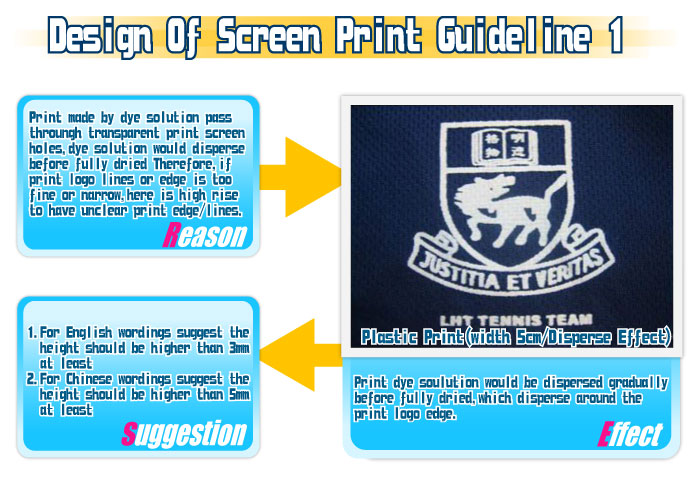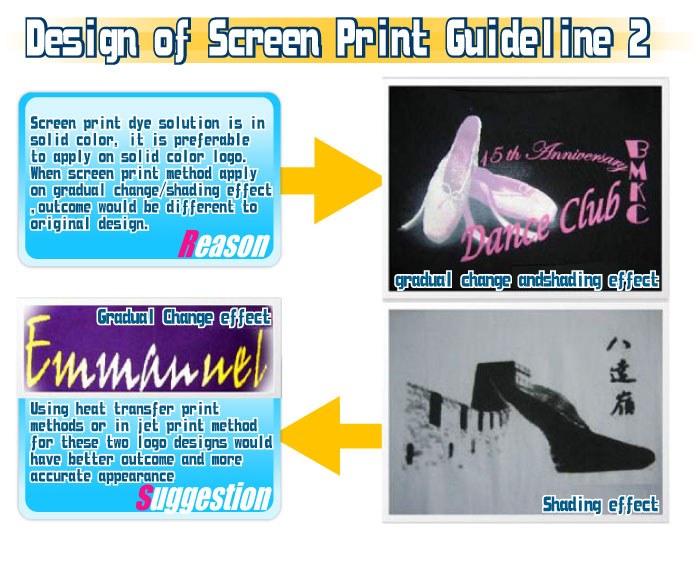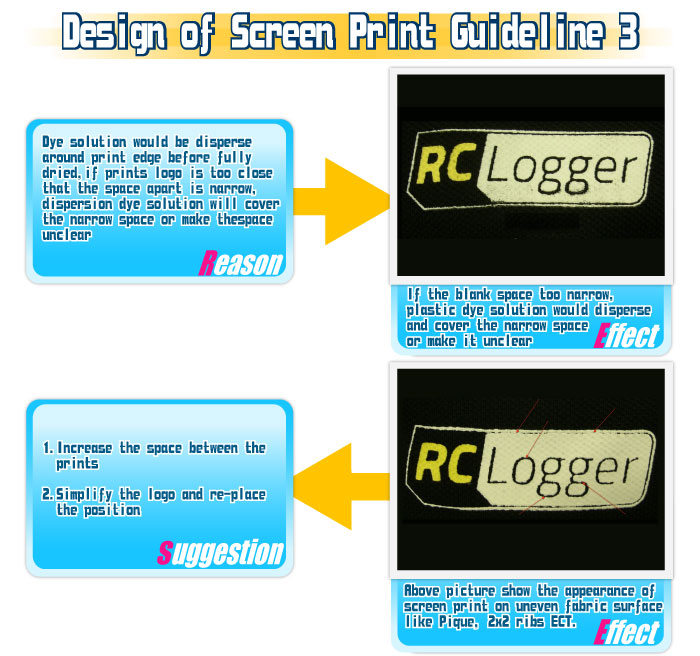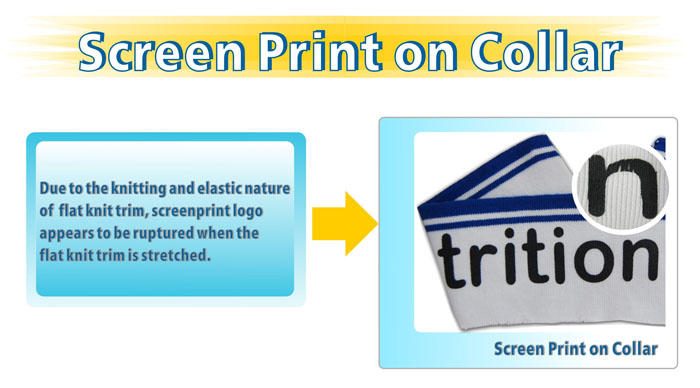 1. Print materials will pass through a screen print film (usually fixed onto a wooden print frame) and then print the desired logo on the garment panels. As the print material is some kind of paint which is in semi-liquid form and squeezed through the print film, the logo could be a bit diffused around the edges. If the logo design is too small and detailed, these detail locations may become blurring due to the diffusion effect. For example:

Ø The logo includes very small fonts of Chinese and English Characters.
Ø The logo is of fully-filled and the pattern inside is close to each other.
Ø General suggestions are that English letters and Chinese characters should be at least with height 3mm and 5 mm respectively. The logo should not be fully packed with detail and complicated patterns.
2. Silk Screen Print exhibits the logo in SOLID (實色) color form. Therefore, it is hard to apply screen print for logos which have gradient and shadow effect (e.g. like photo quality). If customers would like to achieve multi-colored logo with photo-quality effect. Digital printing or heat transfer printing should be applied.
Silk Screen Print Factory #Printing #Uniforms #Tee #shirts #Polo